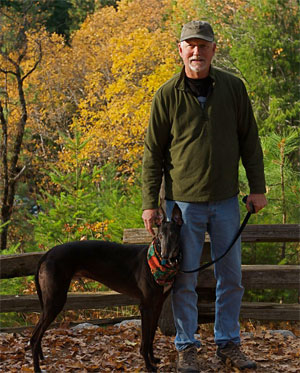 Something unique, something of quality, something beyond expectation. This is what artist, John Arenskov, brings to life with his handcrafted custom furniture. Formerly a ceramist, creating vessels up to 5′ high, John's ability to go beyond conventional thought has resulted in a line of custom furniture pieces. In 1985, inspired to produce furniture for his own home, John started a career in designing and building furniture. Influenced by artisans of the past such as Greene & Greene, Frank Lloyd Wright, Ruhlman, and Charles Rennie MacKintosh, John gained an appreciation for a broad-based assortment of styles.
His creative focus is toward an enduring and timeless presence of his pieces, contemporary heirlooms; rather then bulk production for short lived trendy fads. Working closely with clients to design and create custom pieces he is appreciated for his selection and marriage of quality materials and ease of design styles.
Self taught through observation, experimentation and study, John's early works were primarily inspired by the furniture of the Arts & Crafts Movement, particularly from the California architects Greene & Greene. John's artistic curiosity has since led him to explore other innovative lines — Art Deco through African Primitive to Contemporary, allowing him to offer excellence in design in a broad range of styles. John has been recognized in Fine Woodworking Design Books 6 & 7 and most recently, the Home and Garden (HGTV) series, Modern Masters. His furniture has been collected nationally.
Born in Long Beach, CA in 1947, John lives in Woodinville Washington where he maintains a full time studio.
ARTISTS STATEMENT:
I have been designing and building furniture since 1986. I consider myself very fortunate to have had clientele that continually challenge my creative wave, steering me in all directions on the design compass.
Looking at my body of work, you will not see a distinct style, as every customer brings a unique set of design opportunities.
Every so often, elements of one design flow into another. Scaled down, elements of a desk become a sushi tray. Scaled up, elements of a sushi tray become a bench. What continues to inspire me about the creative process is when I am able to balance form, function and design to meet the client's vision.
John Arenskov